Stethoscopes are one of the most necessary items a nursing, physicians assistant or med student will have to buy. Without them, how are you supposed to listen to the heart, lungs and abdomen of your patient?!

Something that can make a boring stethoscope cool – as well as helping protect them get stolen or taken by mistake (yes, it happens) – are stethoscope engravings.
I've put 24 engraving ideas together here to help get those creative juices flowing.
There's also a handy guide at the end that covers:
What to get engraved on your stethoscope
The where, how and why of engraving
How you can get mis-engraved stethoscopes on discount
Funny Stethoscope Engraving Ideas
Before diving into the more inspirational and serious types of quotes you could put on your stethoscope, I thought I'd start off with some light humor.
Here are some funny engraving ideas you might want to consider…
1. "The doctor is in."
Maybe put this one with a winky face (if possible) for some extra cheekiness.
2. "Tell me where it hurts."
Got to love the irony with this one. You've also got to give patients the questions they expect right?
3. "Just beat it!"
Bit of a dad joke, bit of a heart joke, bit of a Michael Jackson homage.
4. "Bend over and cough twice."
Reinforcing the stereotype.
5. "Miracle worker."
Because sometimes that's what you (and your magic stethoscope) are…
6. "Don't trust this guy."
Not sure if this one refers to the stethoscope or the person wielding it.
7. "How could you be so heartless?"
Another pun on the old "'I'm using a stethoscope to listen to your heart" schtick.
8. "My owners a pro."
Let's hope so.
9. "Touch this and die."
Fitting for when you have one of those really expensive stethoscopes. Like Littman's cardiology series.
10. "Your name. Master of the universe. Lord of time. Leader of the dance."
Alternatively, if you're into the whole "superhero thing", you could get a Captain America stethoscope tag (instead of an engraving)…
And if you liked some of these ideas make sure you check out Reddit's suggestions later in this article. There's some pretty silly ones there too!
Related: 20 Funny Medical School Quotes (Because Studying Medicine Doesn't Always Have To Be So Serious)
Stethoscope Quotes (Serious, Inspiring and Motivational)
Now it's time to turn more serious.

Here are some quotes you might want to consider putting on a stethoscope if space allows.
Note: some of them maybe a bit melancholy!
11. "Constant attention by a good nurse may be just as important as a major operation by a surgeon."
This one is attributed to Swedish economist and diplomat Dag Hammarskjold.
12. "Nursing is an art: and if it is to be made an art, it requires an exclusive devotion as hard a preparation as any painter's or sculptor's work."
Florence Nightingale, British nurse, social reformer and the founder of modern nursing, reportedly said this.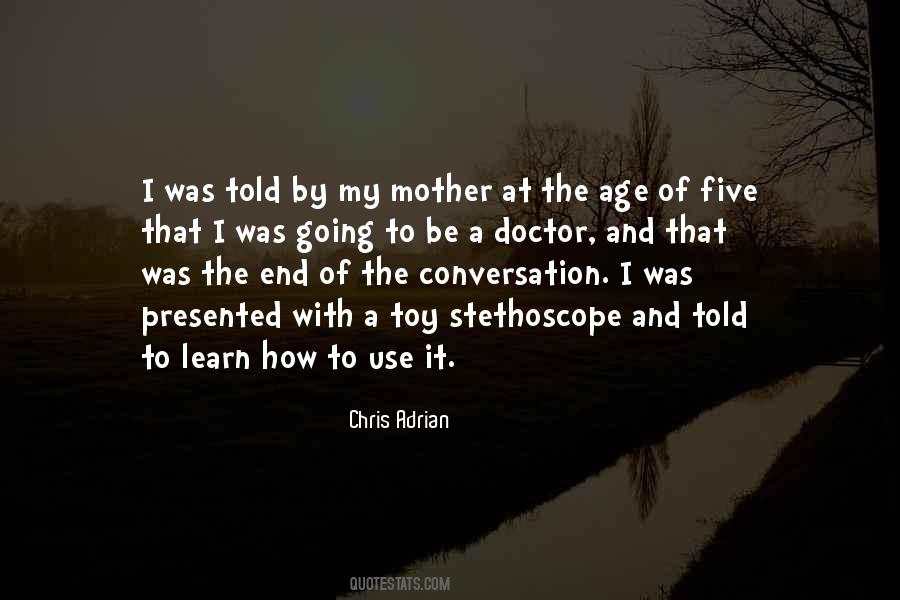 13. "Nursing is one of the Fine Arts: I had almost said, the finest of Fine Arts."
This is another one from Florence Nightingale.
14. "How do you know if your child is a writer? Your obstetrician holds his stethoscope to your abdomen and only hears excuses."
American author Fran Lebowitz wrote these words. Kind of fun to put on a stethoscope.
15. "The doctor listens in with a stethoscope and hears sounds of a warpath Indian drum."
Another American writer, John McPhee, said this one. I like the attitude here.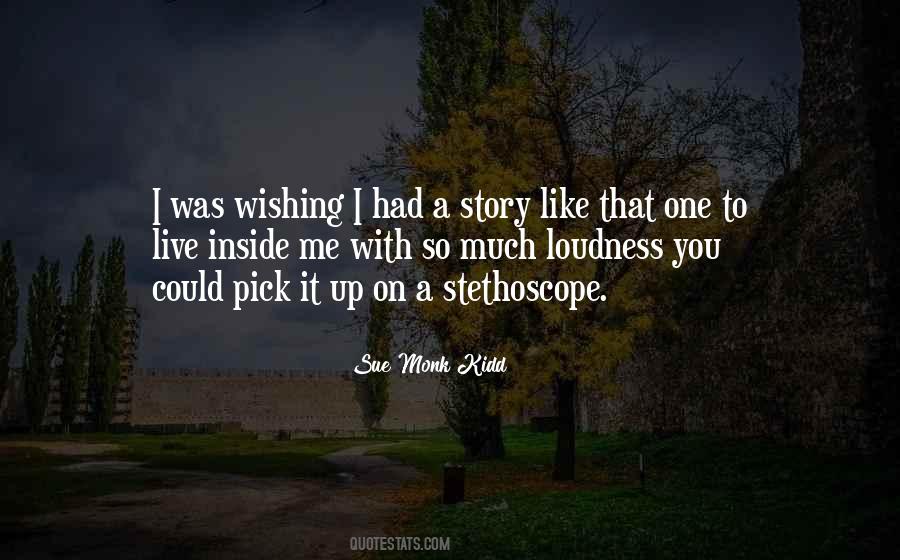 16. "A doctor has a stethoscope up to a man's chest. The man asks, "Doc, how do I stand?" The doctor says, "That's what puzzles me!"
This one's from English-American comedian Henny Youngman, master of the "one-liner". Bit of a dad joke but could be quite fun!
Stethoscope Quotes For Engraving: Reddit's Suggestions
I always find Reddit has a ton of great and funny ideas from medics and healthcare workers interested in customizing their work gear. Stethoscope engravings are no different. Here are some interesting recommendations from users there.
Engrave at your own risk though!
It might sound like they're tooting their own horn but on a stethoscope it works!
18. "Listen to your heart." – u/Manboober
Another one of a similar tone.
19. "Aorta listen to that." – u/Devtanix
Everyone loves a bit of geeky humor. Maybe not all of your patients will get it but other medics certainly will.
20. "Test Model – Do Not Remove From Store." – u/malheureusement
Another practical joker. This one I imagine your patients will have something to say about!
21."I'm a student so don't listen to anything I say." – u/mcsquared16
Can imagine this one going down well in med school. But again maybe not so well with your patients…
22. "Oh, I forgot. I'm a girl." – u/blitherypoop
This one's pretty sassy.
Can't see this stethoscope getting stolen any time soon…
This is another way of laying claim to your precious item. Probably not the best idea though?
Related Questions
Because stethoscopes make awesome gifts (and every med student needs one), there's a lot of questions that get asked.
Here are some of the most common ones…
What Should I Engrave On My Stethoscope?
Many med students (who get their first stethoscopes) go with their name (or initials). It's simple, practical and (usually) won't lead to mistakes confusing similar looking stethoscopes.
Then there's the brave who go with something more outside the box. The types of ideas given in this article.

Another common engraving choice is the answer to the question "why medicine". This is normally an individual response given by prospective med students in their school applications.
And sometimes they can be very creative!
Related: Why Do You Want To Be A Doctor? Reddit's Response (19 Best Answers)
Does Engraving A Stethoscope Damage It?
There's minimal risk of causing damage to a stethoscope if engravings are kept solely to the bell (the metallic circular part).
Engravings close or next to the tubing could damage a unit though. This could crack or break the tubing and distort the sound.
Not something you want when tasked with listening to a patient in clinic!
Note: you can get prints on tubing without causing damage. These can look pretty cool when handmade too…
How Do You Engrave A Name On A Stethoscope?
If you bought a stethoscope without an engraving – or simply are interested in learning more about how you can do it – there a couple of options:
Jewellers engraving services: you can either send-off or go local.
Specialized engraving services: many medical equipment sales specialists offer to do this as a service (even if you didn't buy a stethoscope from them). Redding Medical do this ($10), as does Medisave USA (for Littman stethoscopes only).
Trophy and award stores: these guys engrave names all the time. Usually in-house while you wait too.
Alternatively you can get a personalized name plate that you can snap on. This is a good option if you don't want to send your stethoscope off to an engraver.
There are also a ton of other funky stethoscope ID tags, badges and everything else available for cheap over on Amazon (click here to see some cool examples).
Where Can I Engrave My Littman Stethoscope?
Medisave USA will engrave Littman stethoscopes (doesn't matter if you bought from them or not). Their prices range depending on the model ($10-15). Redding Medical also engrave Littman's.
Mystethoscope.com also offers this. Here are some example engravings done by them…


Buying from Littman (or most Littman retailers) usually gives you the option of engraving too. Make sure you ask before you buy though.
What Is Littman Infant Stethoscope Engraving?
This is an engraving option meant for smaller stethoscope models (those designed specifically for listening to children or pediatric patients).
The bells on these models are smaller but engravers will treat them just the same.
You might be limited by space though.
What To Do About A Mis-Engraved Stethoscope?
Mistakes do get made when engraving stethoscopes. As a customer you should always have the option of requesting a refund. And you should be offered the chance for a fix where possible.
Unfortunately, especially with traditional engraving where the metal is carved, some mistakes may not be able to be put right. Although that could be a pain for you it's also an opportunity for others. Mis-engraved stethoscopes can often be picked up at decent discounts by apathetic buyers who don't care about the mistake.

As Redding Medical themselves say; "our mistakes can be money in your pocket. Our engraver may have goofed, but we have passed the savings on to you."
Is Laser Engraving On A Stethoscope Better?
Laser engravings don't indent the metal. For that reason they might be considered the better option. But it's usually more expensive.

Most specialist engravers will only use laser.
Can I Get A Free Engraving On My Stethoscope?
Engraving costs time and money so it's not usually something you can get for free. Your best chance of getting a discount or a free service is to buy a stethoscope directly and ask if engraving could be included.
Where To Get A Stethoscope Engraved Near Me?
Your best bet is to search out local jewelers, trophy or award stores or sometimes even cobblers or key cutters. The more reliable option however is to send off your stethoscope to specialist engravers mentioned in this article. They'll have the most experience delivering what you want.
Final Thoughts On Stethoscope Engraving Ideas
As this article hopefully helps to show; stethoscope engraving can be pretty cool…

You don't just have to put your boring initials!
---
Image Credit: @reaganbodin at Unsplash
Born and raised in the UK, Will went into medicine late (31) after a career in journalism. He's into football (soccer), learned Spanish after 5 years in Spain, and has had his work published all over the web. Read more.