Chicago is home to prestigious institutions such as Pritzker and Feinberg medical schools, and the state of Illinois attracts medical students from across the nation.
Students enrolled in any of the nine allopathic and osteopathic medical schools located in Illinois can receive a top-tier education under the guidance of esteemed medical professionals.
List of the 9 Best Medical Colleges in Chicago and Illinois
The following schools are ranked according to their position in the US News Top Medical Schools – Research list for 2022.
1. Northwestern University Feinberg School of Medicine
The Feinberg School of Medicine and its affiliated hospitals uniformly rank highly in national surveys, based on the quality of students and staff, as well as research and patient care.
The curriculum at Feinberg provides students with stimulating learning opportunities that better serve their individuality. Students are graded on a pass/fail basis rather than receiving letter grades.
The campus is located along the shores of Lake Michigan, in the heart of downtown Chicago. Notable alumni include Nobel Laureates, as well as Charles Mayo, founder of the Mayo Clinic.
Ranked #15 nationally by US News, the Feinberg School of Medicine has an acceptance rate of 7.1%, an average GPA of 3.91, and an average MCAT score of 520.
DETAILS:
---
2. University of Chicago Pritzker College of Medicine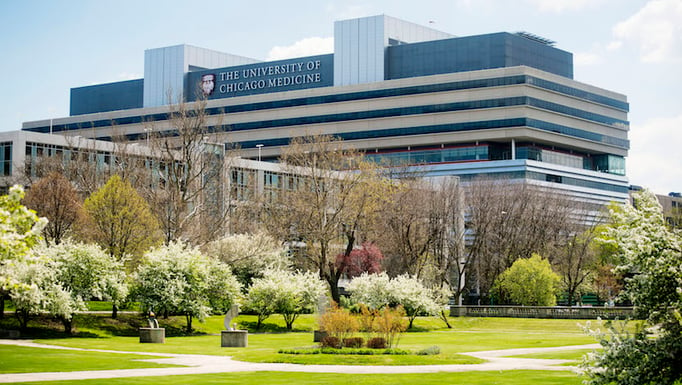 The prestigious Pritzker College of Medicine is ranked #17 nationally by US News in 2021.
Students often attribute their decision to choose Pritzker for their medical education to the University of Chicago's academic and research reputation, the quality of the faculty, and the success of the graduates.
With such a reputation, one can expect a few prestigious names to appear amongst the alumni. And indeed, both Robert Gallo, who helped discover HIV, and Joseph Ransohoff, who advanced the field of neurosurgery, are on this list.
Pritzker is a competitive school to get into, with an acceptance rate of 4.6%. It has an average GPA of 3.91, and the average MCAT score is 520.
DETAILS:
---
3. University of Illinois College of Medicine
The University of Illinois plays a vital role in the state's health care system as it trains 1 in 6 Illinois physicians. From rural medicine in Rockford to family practice in Peoria, and emergency medicine in Chicago, students can choose from 75 residencies available on the four campuses.
Clinical sciences and basic sciences are integrated throughout the program. The curriculum stresses rational decision-making and clinical problem solving based on understanding biological, physical, and behavioral sciences. It also provides early clinical experience to first-year students who accompany physicians on rounds and learn to take patient histories.
The University of Illinois College of Medicine has a 7.4% acceptance rate, with an average GPA of 3.73 and an average MCAT score of 512.
DETAILS:
---
4. Rush University Medical College
Since 2010, Rush Medical College has implemented a system-based curriculum, in which each organ system is taught in an individual block that integrates material from all subjects of study.
The EXPLORE Program provides hands-on physical examination training in the first two years. And working alongside a mentoring physician in the field of their choice, students obtain clinical experience from the first weeks of school.
In 2021, US News ranked Rush Medical College 64th nationally among research institutions.
The average GPA at Rush Medical College is 3.63, with an average MCAT score of 509 and an acceptance rate of 5.8%.
DETAILS:
---
5. Midwestern University Chicago College of Osteopathic Medicine
The Chicago College of Osteopathic Medicine (CCOM) is a private, non-profit medical school at Midwestern University. It is the fourth-oldest medical school currently active in the state of Illinois.
Its graduates account for nearly 13% of all practicing osteopathic physicians and surgeons in the US.
CCOM has a 15% acceptance rate, along with an average GPA of 3.61 and an average MCAT score of 507.
DETAILS:
---
6. Carle Illinois College of Medicine
Sometimes called the "World's First Engineering-Based College of Medicine," the Carle Illinois College of Medicine is the medical school of the University of Illinois at Urbana-Champaign since 2018. The school integrates engineering and entrepreneurship approaches into its medical training of physician-innovators.
Carle Illinois considers applications on a holistic basis and suggests that their applicants have strong backgrounds in biology, chemistry, mathematics, physics, and social sciences. The school has an average GPA of 3.67 and an average MCAT score of 512.
DETAILS:
---
7. Loyola University Chicago Stritch School of Medicine
The curriculum at Stritch is unique in that the first two years are done in blocks focusing on one class only. Third-year students take part in required clerkships. And fourth-year students must take two sub-internships in wards and intensive care, along with clerkships in emergency medicine and other electives.
The Stritch School of Medicine is selective with a low 3.8% acceptance rate. Additionally, the average GPA is 3.72, and the average MCAT score is 510.
DETAILS:
---
8. Chicago Medical School at Rosalind Franklin University of Medicine & Science
Chicago Medical School (CMS) is a community-based medical school where students are encouraged to participate in projects supporting the local community. Moreover, the school adopts interprofessional education as a core principle.
Its allopathic medicine curriculum prepares students for the future of the medical profession. CMS teaches students to provide personalized patient care using new technologies. And to deliver care in multiple settings while working in interprofessional teams. In particular, the curriculum promotes active learning and provides students with early opportunities for clinical experience in the community.
The Chicago Medical School has an average GPA of 3.62 and an average MCAT score of 509.
DETAILS:
---
9. Southern Illinois University School of Medicine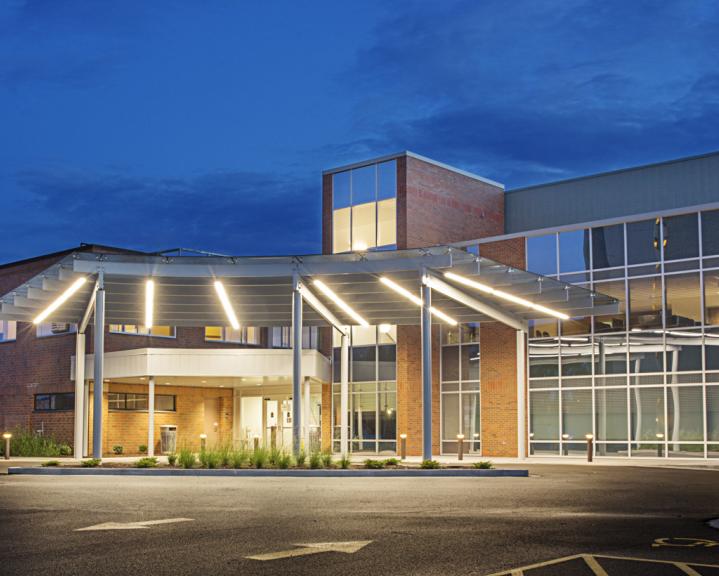 Southern Illinois University (SIU) employs problem-based learning. Students must approach a clinical scenario in small groups as if they were trying to diagnose and treat an actual patient. Additionally, SIU students begin care of patients in a clinical setting within the first two weeks of classes.
SIU has an average GPA of 3.72 and an average MCAT score of 506.
DETAILS:
---
If you enjoyed this article, you might find the following useful:
Born and raised in the UK, Will went into medicine late (31) after a career in journalism. He's into football (soccer), learned Spanish after 5 years in Spain, and has had his work published all over the web. Read more.